Public-Private Partnership celebrated at Mesquite's Let's Launch Event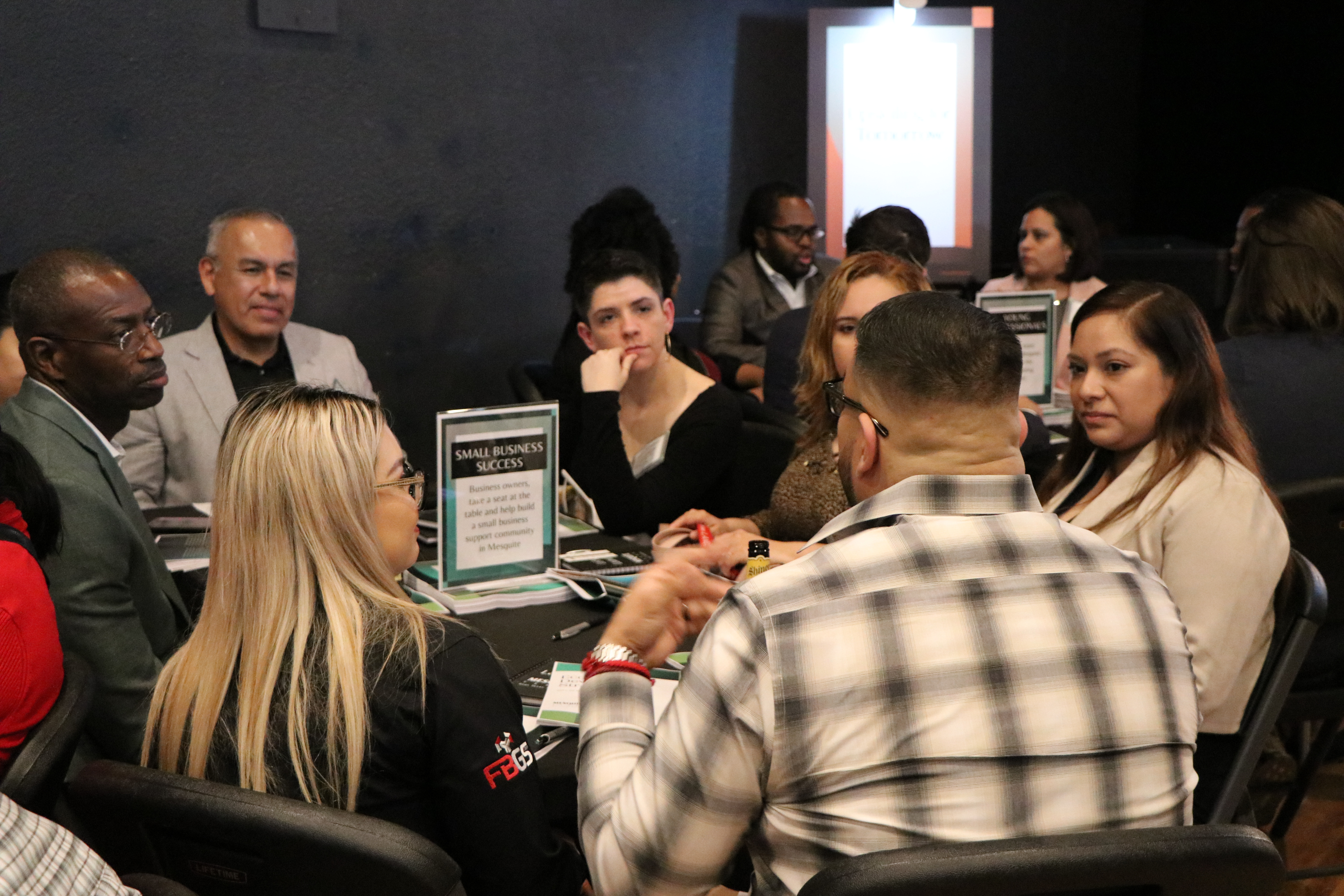 One hundred plus stakeholders from across the Dallas-Fort Worth metroplex attended the City of Mesquite hosted "Let's Launch" event on March 23, 2023, to celebrate and kick off the five-year Economic Development Strategic Plan for the city. The Mesquite Chamber of Commerce sponsored the groundbreaking gathering in the iconic Corner Theatre located in Downtown Mesquite.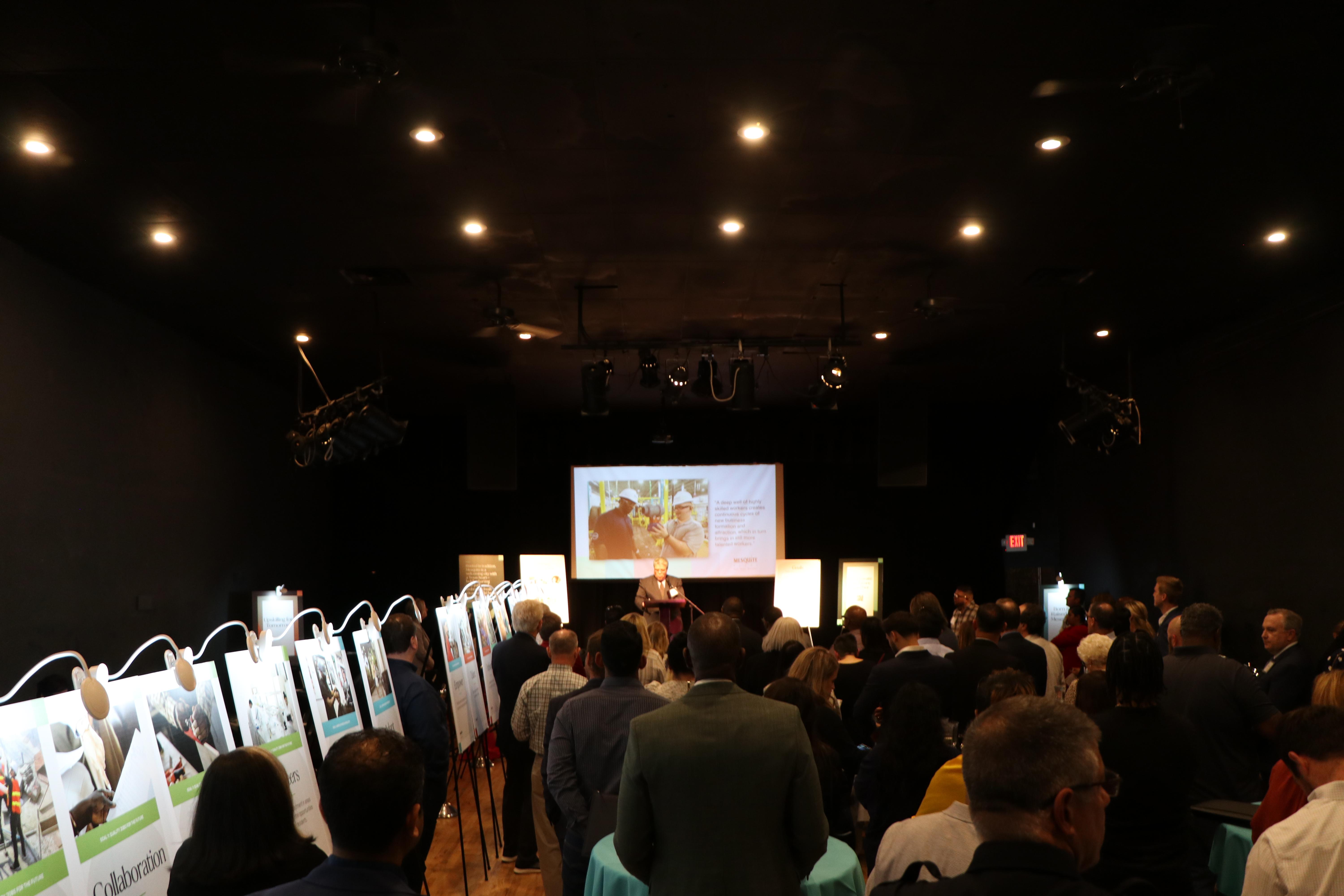 The collaborative setting included attendees from the public and private sectors who helped form the new strategic plan and will be involved in executing the goals and initiatives outlined in the implementation strategy. Representatives included Huffines Communities, Bloomfield Homes, Stream Realty Group, CBRE, 42 Real Estate, Wolverine Interests, Elements International, Benjamin Moore Paints, the City of Mesquite, Mesquite Independent School District, Dallas College, Workforce Solutions Greater Dallas, the Dallas Black Chamber of Commerce, community leaders, and a myriad of aspiring entrepreneurs and local business owners.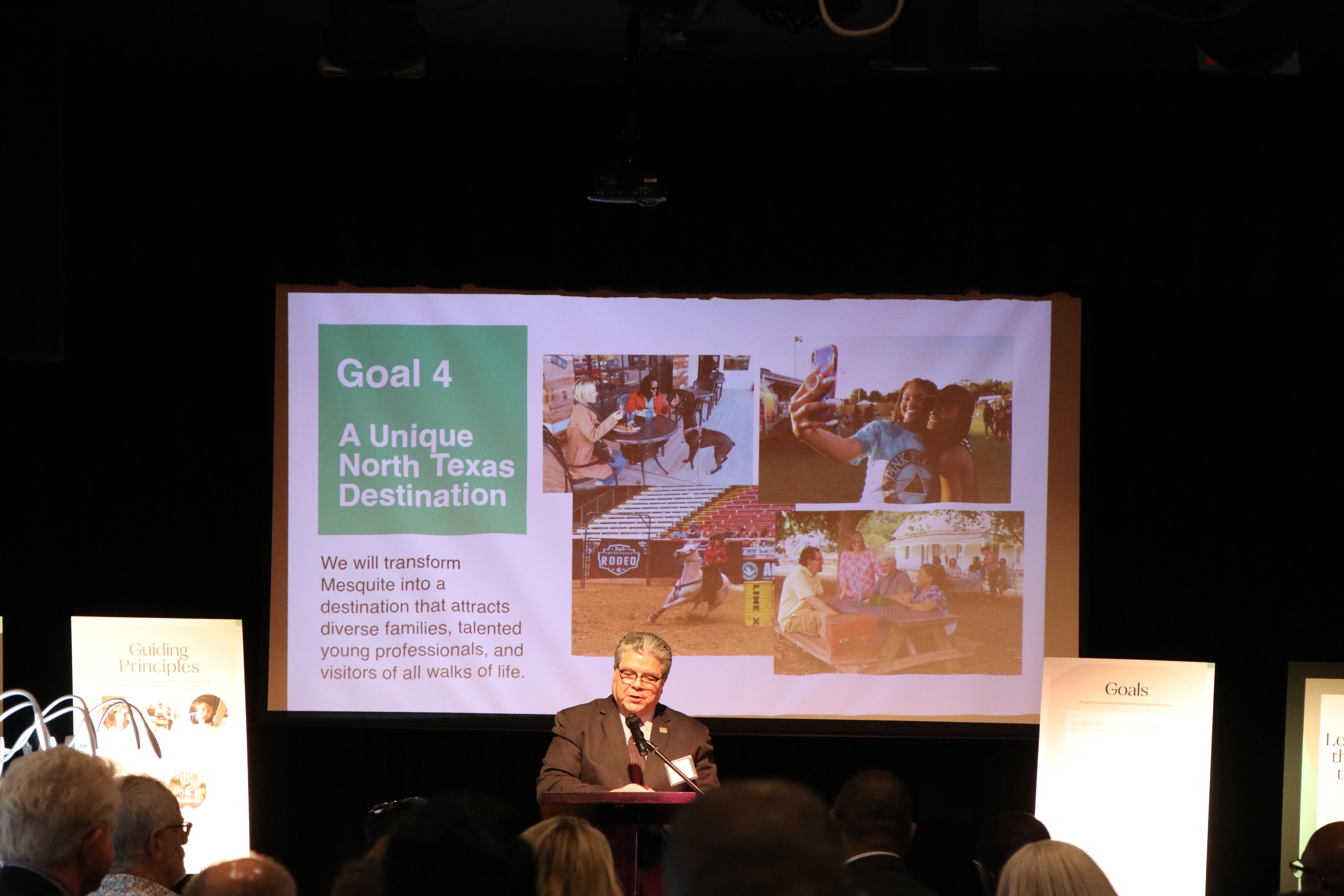 Mayor Daniel Aleman, Jr. delivered an overview of the goals of the plan to attract and retain quality jobs and investment, grow diverse small businesses and support entrepreneurship, upskill the local workforce, transform destinations to attract new residents, and promote economic opportunity globally. The timing of the plan coincides with a recent influx of investment bringing $10 billion of new residential and $1 billion in commercial development to the 20th* largest city in Texas. "Great things are happening in Mesquite," stated Mayor Aleman, followed by the crowd echoing his statement.