Mesquite breaks ground on two million square foot Mesquite Airport Logistics Center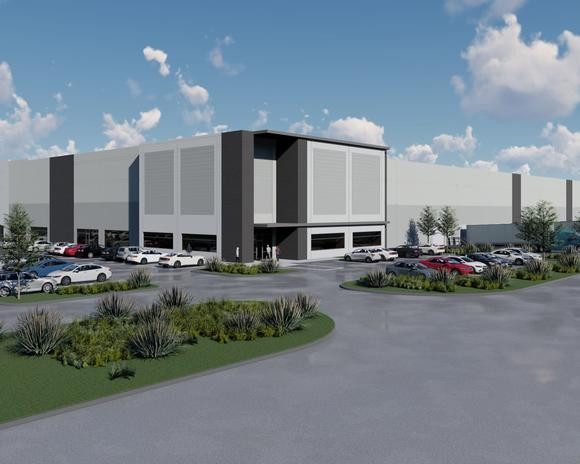 On July 26, the City of Mesquite, Dalfen Industrial and Stream Realty officially broke ground on phase one of the new two million square foot Mesquite Airport Logistics Center master planned industrial park.
Mayor Bruce Archer said, "Today, we are not just celebrating a groundbreaking. We are celebrating another benchmark moment in our extraordinary economic development journey in Mesquite."
The location highlights include access to a strong labor market, its proximity to the Mesquite Metro Airport as well as FedEx Ground, UPS Customer Center and the Union Pacific Intermodal, and access to major thoroughfares (Highway 80, I-20, I-635, I-30, I-45, I-30). Phase one of the industrial park will feature two buildings each with a clearance height of 36 feet, and both combining for more than 200 dock doors and parking for more than 130 truck trailers. Building A will be available for a maximum of 379,620 square feet, with Building B topping out at 626,718 square feet.
Tyler McElroy, Dalfen Industrial Director of Development & Construction, said "Mesquite has been a great business partner on this project. They have stepped up every time we have reached out to make the vision of the Mesquite Airport Logistics Center become a reality." McElroy shared the center should be completed by the second quarter of 2022.
Other successful developments by Dalfen Industrial in Mesquite include the East Dallas Logistics Center, consisting of two Class A distribution centers totaling 545,597 square feet located at 1440 and 1460 East Kearney Street and the Peachtree Distribution Center consisting of one Class A distribution center totaling 396,750 square feet.