Manufacturing Day 2022 Recap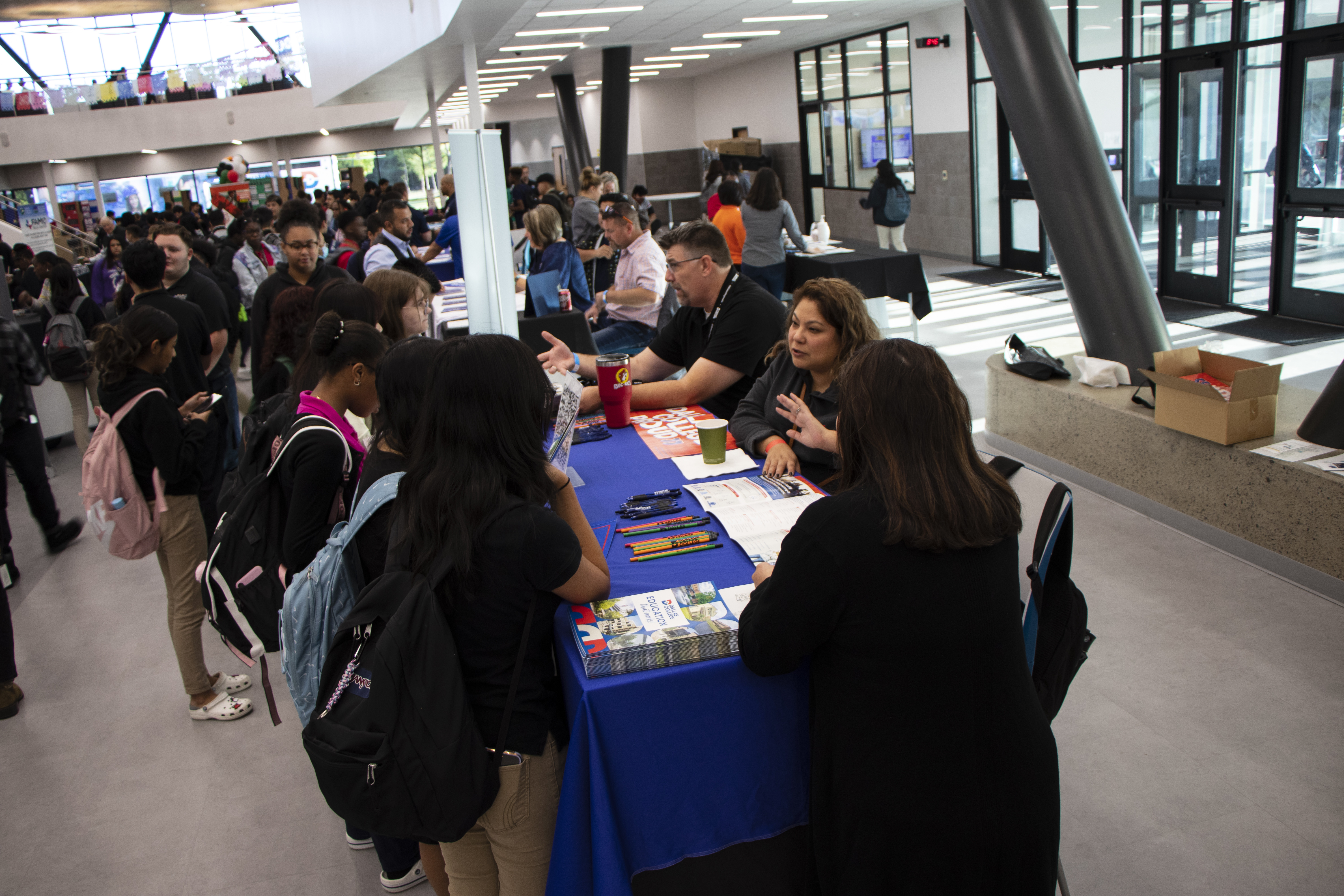 The Mesquite Business Retention and Expansion (BRE) Partnership hosted Manufacturing Day for the manufacturing community as well as career and technical education student communities on Friday, Oct. 14. The event was from 7:30 a.m. to 2:00 p.m. at Vanguard High School, Mesquite ISD's new career and technical education high school, plus at manufacturing plants who hosted student tours. More than 200 people were in attendance - career and technical education students, approximately 17 manufacturers representing 11 companies, 9 Mesquite ISD Career and Technical Education teachers and coordinators, as well as the City of Mesquite, Dallas College, Mesquite Chamber of Commerce, Texas Workforce Commission, and more.
Manufacturing Day, a program of the National Manufacturing Association, showcases and celebrates modern manufacturing careers and provides inspirational experiences to America's manufacturing leaders and students. The powerful industry has averaged around 800,000 open jobs per month in recent years. With potentially more than 2.1 million American manufacturing jobs unfilled by 2030, this represents a robust opportunity for those interested in making things with mind and machine.
Mesquite's Manufacturing Day aimed to connect Mesquite ISD juniors and seniors, as well as Dallas College students, with local manufacturers and manufacturing careers. The event provided information on local resources and programs available to manufacturers, had two panels, tours of Vanguard High School and of Dallas College's Mobile Training Truck, as well as student tours of manufacturing plants.
Participating manufacturers were Signicast, Benjamin Moore, Plastipak (Garland), Revolution, Ferguson (Lewisville), H&S Manufacturing (Rowlett), Orora Visual, Rainstamp, J&R Manufacturing, Fritz Industries, and Strukmyer. Non manufacturers were the City of Mesquite, Dallas College, University of Texas at Dallas, Mesquite Chamber of Commerce, Workforce Solutions Greater Dallas, Texas Veterans Commission, Dallas Regional Medical Center, Mesquite ISD, Ready to Work People Development, Garland Chamber of Commerce and Dallas County Manufacturers Association, Federation of Advanced Manufacturing Education, Advanced Technology Consultants, B9 Creations Digital Manufacturing Technology, Texas Manufacturing Association, and Walmart.