Another New Industrial Park Gets Underway In A City Teeming With Them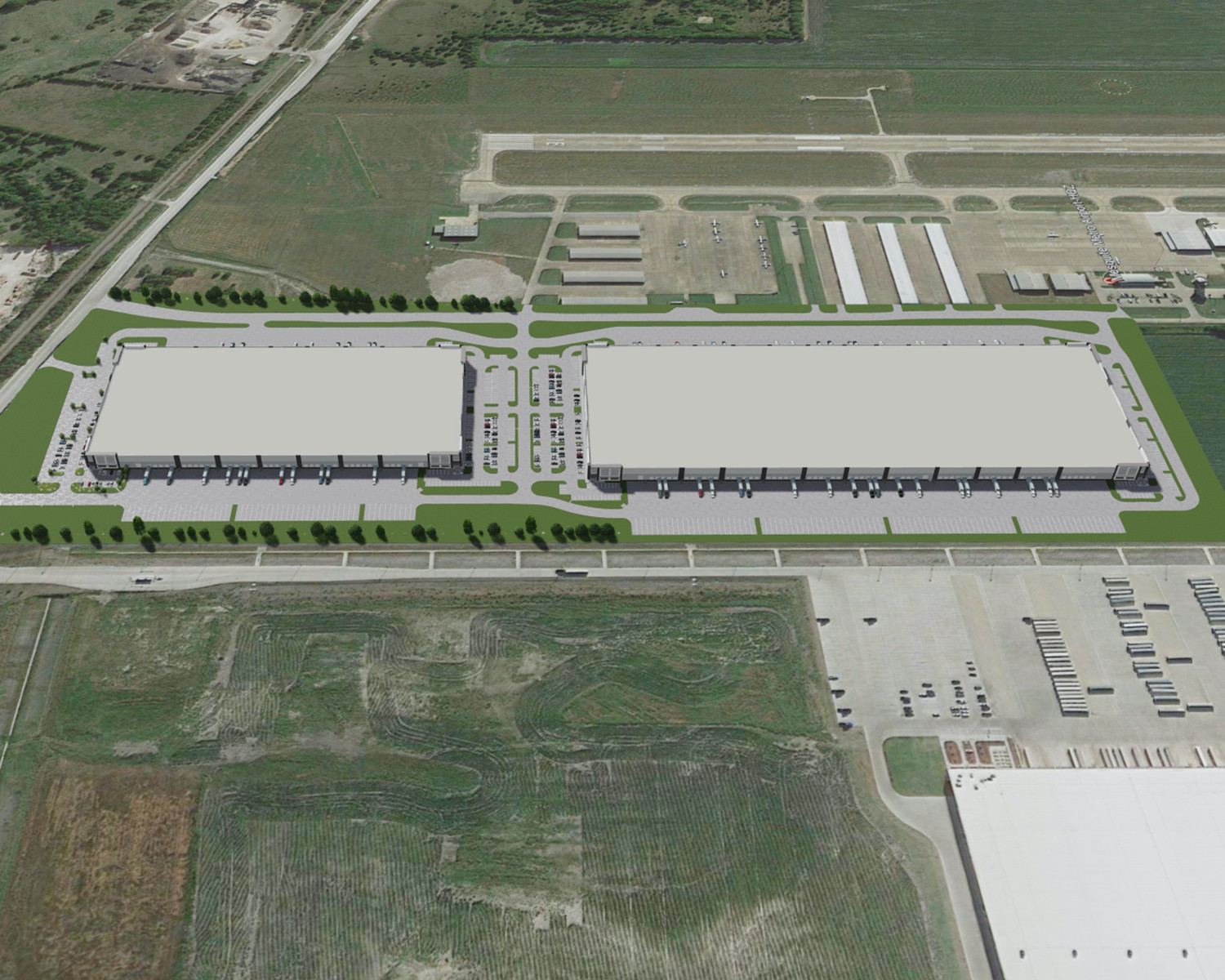 A massive new business complex is underway in a city that has seen a surge of recent industrial activity.
Work began this week on Phase 1 of the 2M SF Mesquite Airport Logistics Center, a master-planned industrial park just west of Mesquite Airport that is being developed by Dalfen Industrial (https://www.bisnow.com/tags/dalfen-industrial). The project's first phase includes two Class-A distribution centers encompassing about 1M SF (https://www.dalfen.com/property/mesquite-airport/) and is set for completion in the second quarter of 2022.
The project, which sits on 54.7 acres, includes 15 acres purchased from the city in December. In approving the industrial park in May, Mesquite officials agreed to rebate development-related impact fees (https://www.cityofmesquite.com/CivicAlerts.aspx? AID=1752) as each building is constructed.
"Mesquite has been a great business partner on this project," Dalfen Industrial Director of Development and Construction Tyler McElroy said in a release. "They have stepped up every time we have reached out to make the vision of the Mesquite Airport Logistics Center become a reality."
Dalfen is an active industrial developer in DFW and is also responsible for the nearby 546K SF East Dallas Logistics Center and the 397K SF Peachtree Distribution Center.
The new park is far from the only industrial project taking shape in a city that has become a magnet (https://www.bisnow.com/dallas-ftworth/news/commercial-real-estate/mesquite-garland-find-new-life-asindustrial-demand-reinspires-both-suburbs-108957) for them in recent months. Also in May, the Mesquite City Council (https://www.bisnow.com/tags/mesquite-city-council) approved the 2.3M Another New Industrial Park Gets UnderwayIn A CityTeemingWithThem SF Alcott Logistics Station (https://www.bisnow.com/dallas-ftworth/news/industrial/mesquite-approves-zoning-and-tax-incentives-for23m-industrial-park-108765), expected to create 1,625 jobs with the help of $130M in city reinvestment zone financing. Other major projects on the way include the 1M SF industrial park known as Urban District 30 (https://www.bisnow.com/tags/urban-district-30) and the 198K SF Skyline Commerce Center (https://www.bisnow.com/tags/skyline-commercecenter) industrial hub. Construction on the $200M 3M SF Trinity Pointe Mesquite industrial park got started earlier this year.
The city has added 16M SF in new industrial space since 2019, more than doubling the 12M SF it counted in total two years ago. That is estimated to add at least $1B in property value to the tax base and about 7,000 new jobs to the area in a decade, Mesquite Director of Economic Development Kim Buttram told Bisnow in May.
Mesquite has an ample supply of blue-collar workers to service logistics and manufacturing firms relocating to DFW as the economy shifts to onshoring and e-commerce storage and delivery services.
Mesquite Mayor Bruce Archer referred to the Mesquite Airport Logistics Center construction kickoff as a celebration of "another benchmark moment in our extraordinary economic development journey in Mesquite."