Location
Real Advantage: Location, Location, Location

Mesquite is a city that really offers the best of two worlds: excellent quality of life within its borders paired with its powerhouse location as a hub for commerce, logistics, trade and access to a major metroplex.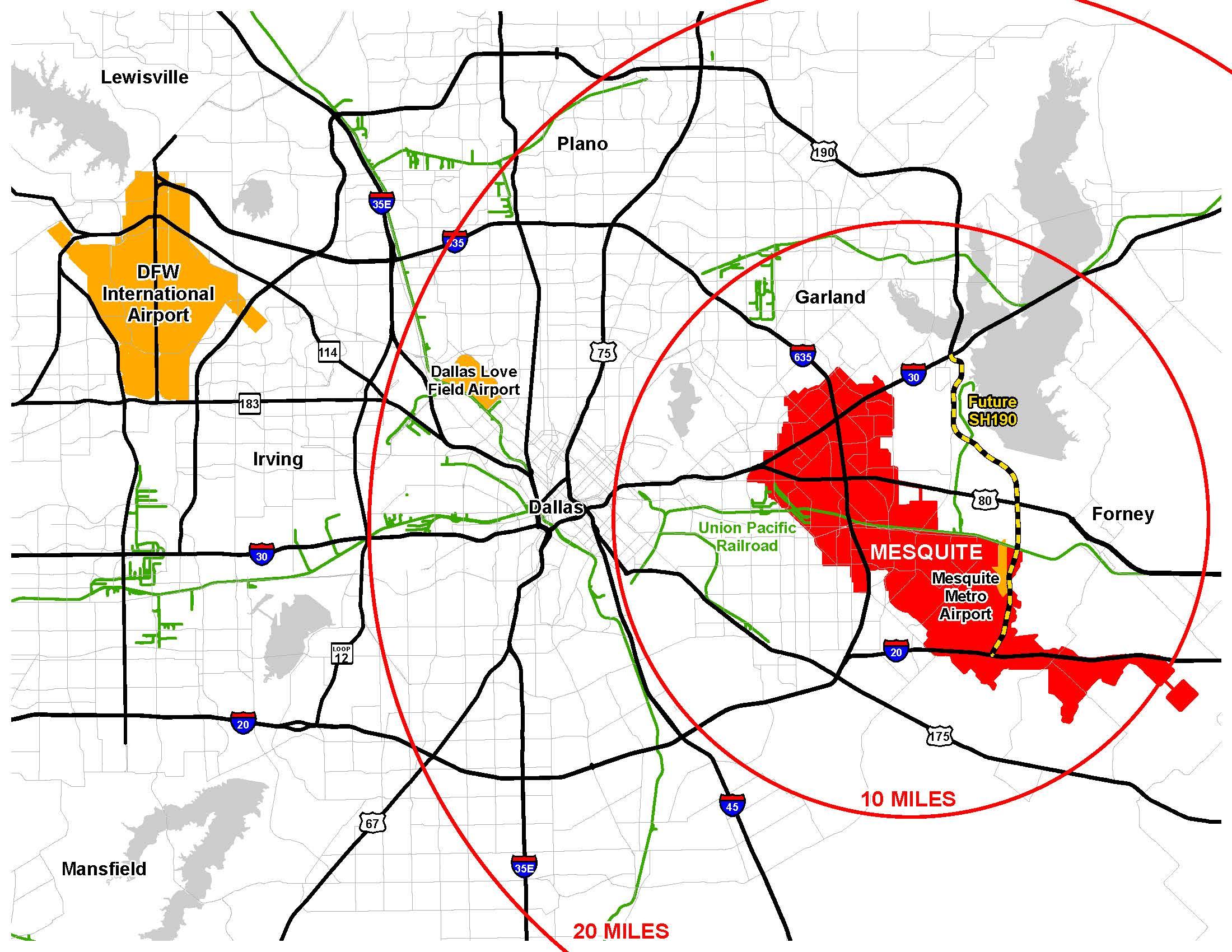 It's a short 15-minute drive from the heart of Mesquite to the center of Dallas. There are four major freeways intersecting the city, plus the fourth-largest Union Pacific Railroad inter-modal in the U.S. that provides coast-to-coast transport. These assets provide worldwide access to Mesquite companies and products.

Easy Access to Air Travel

When it comes to air travel, Mesquite has you covered. Whether you're a novel pilot or travel via corporate jet, Mesquite Metro Airport is among the top 12 percent of municipal airports in Texas. And did we mention DFW International airport is a short 45-minute commute and that Love Field is only a 30-minute drive away?
56,000 +
People Working in Mesquite
More than 56,000 people work in Mesquite, and with a DFW metroplex of more than 7 million, our area offers one of the most diverse and talented workforce bases in the world with a labor pool that only continues to grow.
When your business is in Mesquite, you will revel in our own Real.Texas.Flavor and enjoy a fulfilling quality of life. And when the mood strikes, you can make DFW your playground and return to your home in Mesquite all in the same day.
Marketers use the term location, location, location as a pitch, but when it comes to Mesquite, our perfect location is for Real.
Utilities and Transportation
Mesquite has the advantage of being a part of the DFW network, with access to world-class utility providers and a superior transportation system.